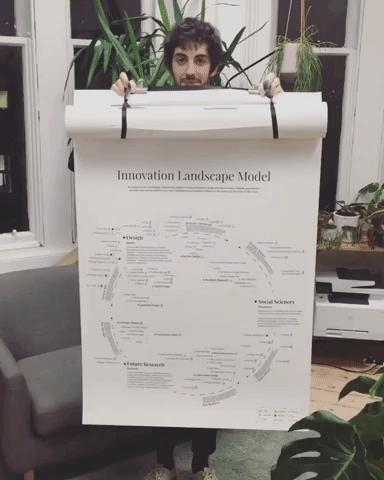 Hello!
I am a designer and researcher and I am interested in mapping complex scenarios and unveiling occasions for innovation. I'm drawn by the complexities of our society, and I use design research methods to debate and speculate with people and experts on those matters.
In 2019 I joined Open Experience, an internal innovation consultancy at The Royal Bank of Scotland, as an Innovation Designer, focussing primarily on scoping and leading exploratory research to support new propositions. I previously worked as a freelance researcher and service designer in London - particularly with digital products connected to finance and money management.
In 2018 I co-founded
Still Not Quite,
a critical research studio engaging with communities to open a discussion about their futures. Working with institutions and communities, we run speculative workshops, where members of the public design objects and services from hypothetical scenarios.
We use these products to collaboratively explore possible futures that may affect them.
We recently launched a long-term project called
The New British Pantry.
︎
︎
CV
︎